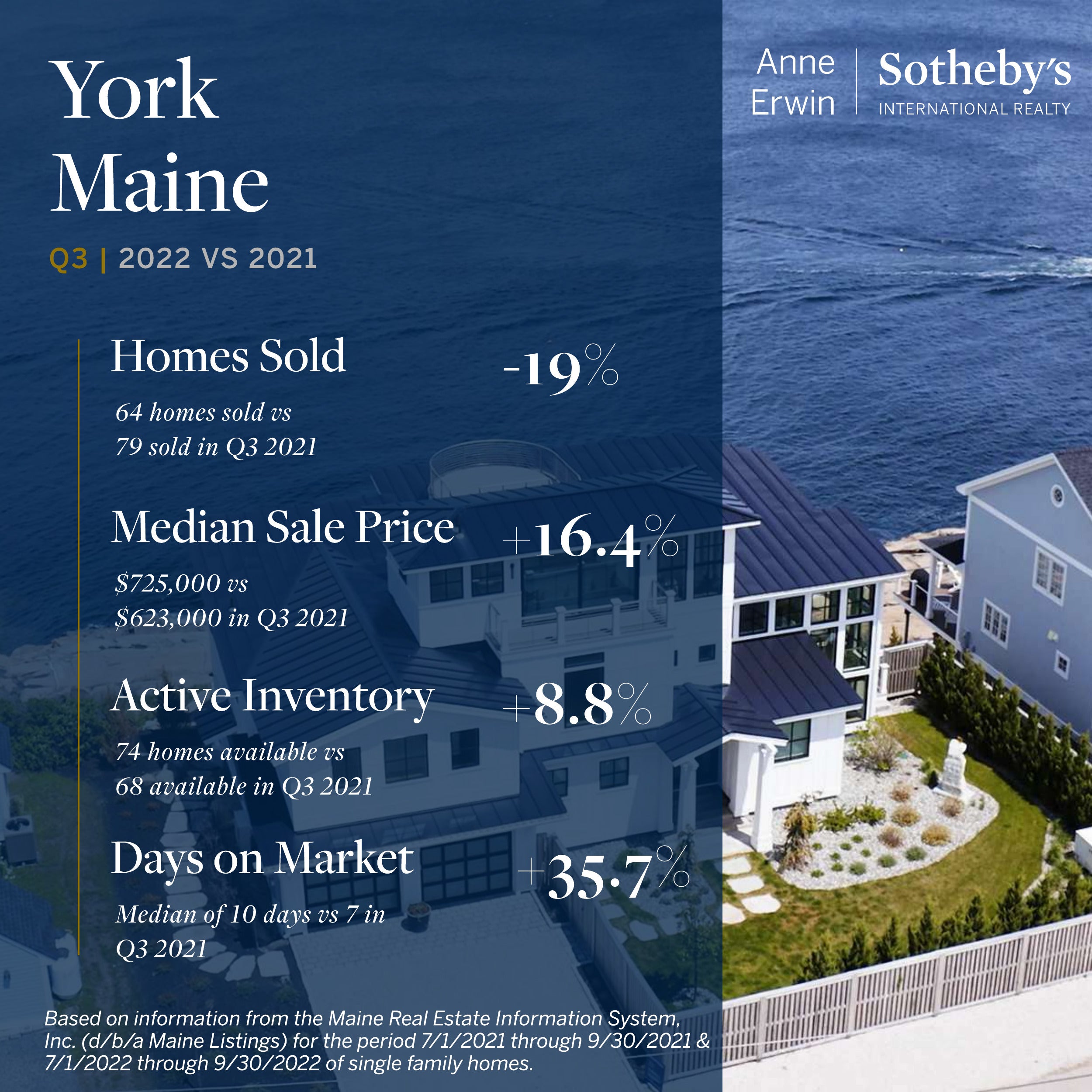 Southern Maine Market Update
10/10/2022
Southern Maine's Q3 - 2022 Single Family Home Sale Trends
Q3 in Southern Maine - 2022 vs 2021
Looking back at Q2 2022 trends, Southern Maine continued to see an increase in Q3 in available homes for sale. But in Q3 2022 compared with Q3 2021, across most towns there was a decrease in single family homes that sold in 2022 and median home sale prices went up slightly.
If you are interested in learning more or discussing opportunities to buy or sell a home in today's market, meet our agents and choose someone right for you.