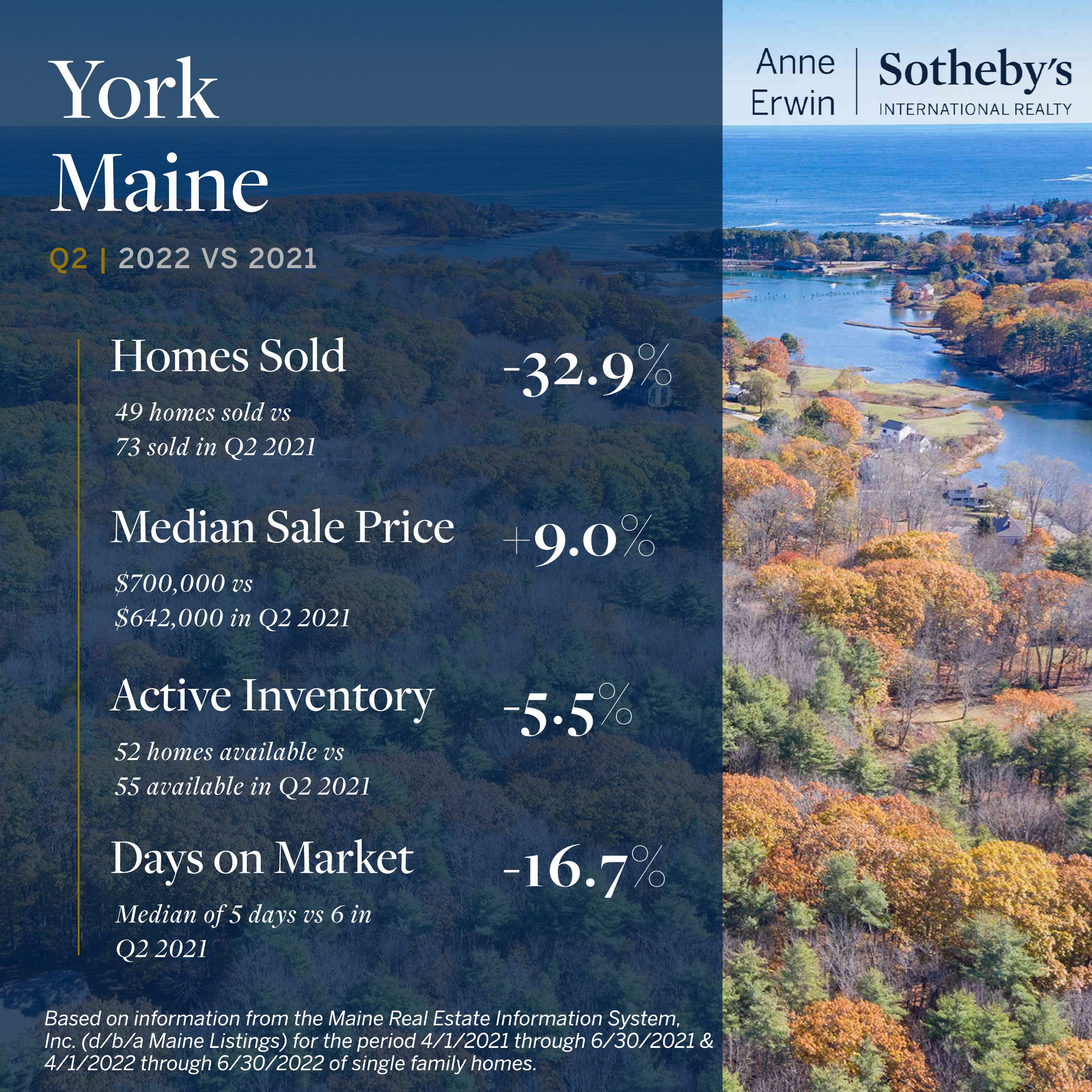 Southern Maine Market Update
7/12/2022
Southern Maine's Q2 - 2022 Single Family Home Sale Trends
Q2 in Southern Maine - 2022 vs 2021
Looking back at Q1 2022 trends, Southern Maine saw an increase in Q2 in available homes for sale as so often happens as the season changes. But in Q2 2022 compared with Q2 2021, there was a decrease in single family homes that came to market in 2022 and median home sale prices went up slightly across most towns.
Where ever you are in the world, we are available to provide advice, market insight, and valuations. If you are considering a move, it would be a privilege to help you discover the current value of your property. Contact us for a confidential and complementary market analysis.