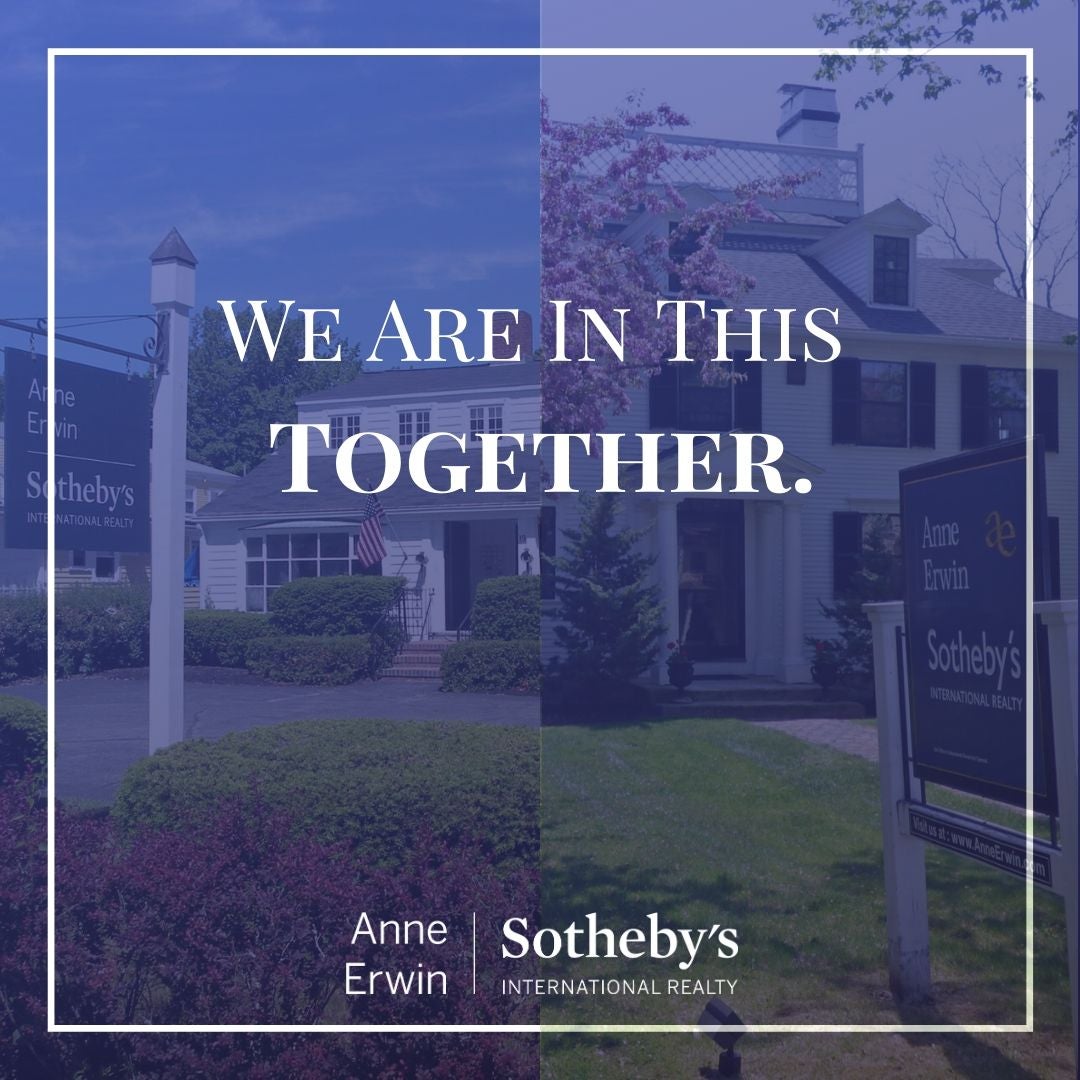 Uncategorized
3/17/2020
We Are in This Together: COVID-19
We are writing to update our clients of Anne Erwin Sotheby's International Realty on our status and how the impact of the Coronavirus (COVID-19) affects our business interactions. Please be assured we are monitoring the situation carefully. At this time, we are open for business. In the event our office closes, we will continue to work and respond remotely to the needs of our clients. We ask for your patience and understanding as we adjust to the current circumstances.
To assist in our nation's prevention efforts, we have stepped-up our office cleaning and personal hygiene practices. We are also practicing social distancing. We are not shaking hands and we're adhering to the recommended distance of 6' between individuals. Any members of our team feeling ill will remain at home. At this time, no members of our team have presented with any symptoms or have any known exposure to the Coronavirus. We will continue to meet with clients in person on an appointment basis - but we ask you to consider your health, the people around you, and the CDC's recommendations for limiting the spread of the virus to others. We are strongly encouraging clients to utilize programs like FaceTime or Skype for virtual showings or meetings, and services like DocuSign to sign contractual documents online.
We appreciate your patience throughout this transition, and we will keep you all informed to any additional changes.
Be Well,
The Team at Anne Erwin Sotheby's International Realty