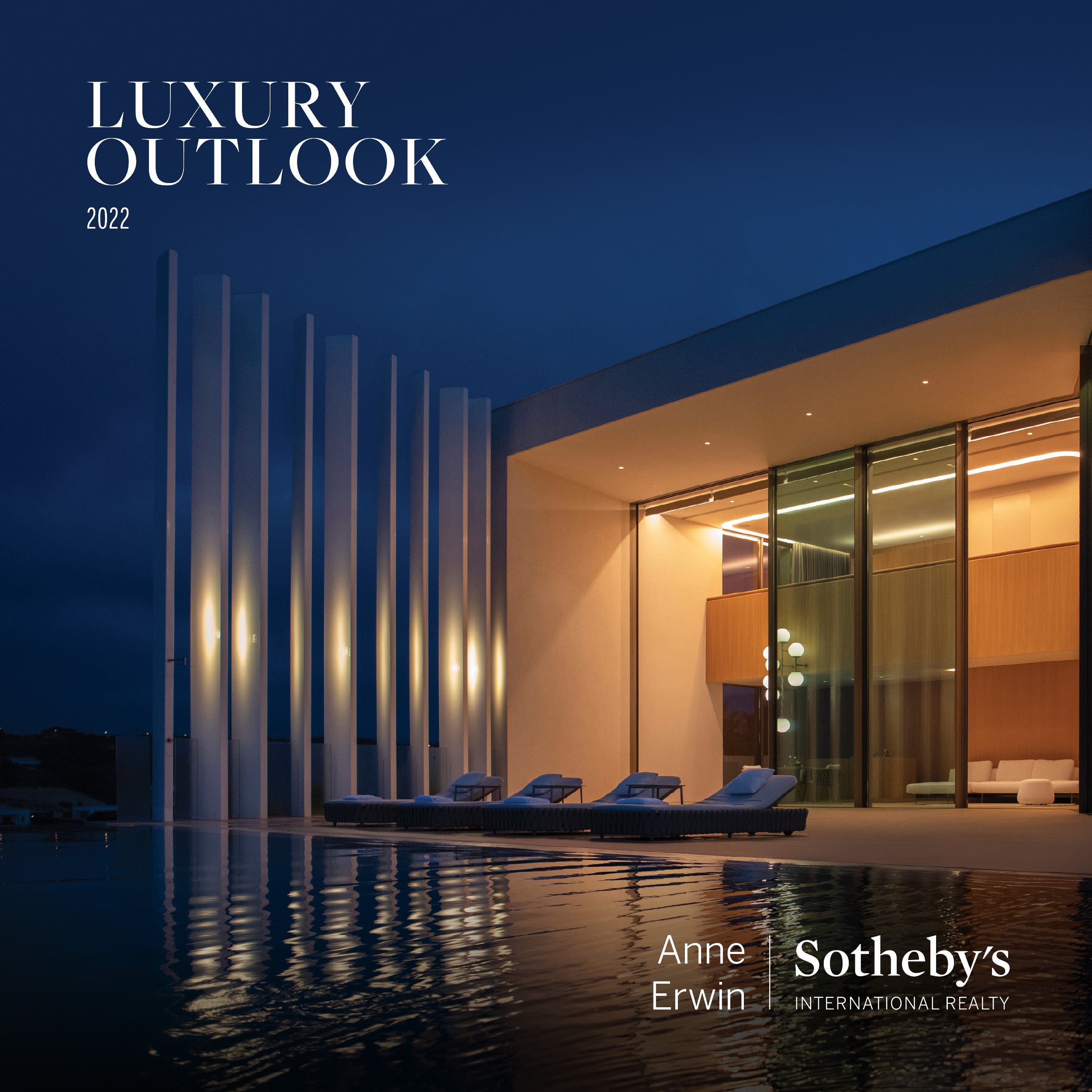 Sotheby's International Realty Brand News
1/10/2022
Sotheby's International Realty - Luxury Outlook 2022
Originally published on January 10, 2022 | Extraordinary Living Blog
The Sotheby's International Realty® 2022 Luxury Outlook report is an ambitious exploration into high-end residential markets across the globe. With demand reaching record levels, inventory generally not keeping up, and people caring more than ever about their homes, this year has been a busy one. In this report, we follow the trends that are likely to shape the coming months across the world's prime housing markets, from the resurgence of urban cities to the return of the international buyer.
"More than ever—for buyers and sellers—working with a knowledgeable agent who truly understands the local market is of utmost importance. A great agent scours the market for deals where there is minimized inventory and can advise on the strongest secondary markets and areas of highest potential growth." - Philip A. White Jr., president and chief executive officer, Sotheby's International Realty®
View the report below:

16-18 Bald Head Cliff Road South, Cape Neddick - sold by Anne Erwin Sotheby's International Realty - was 2021's highest sale in York, Maine.
2021 vs 2020 Local Statistics: