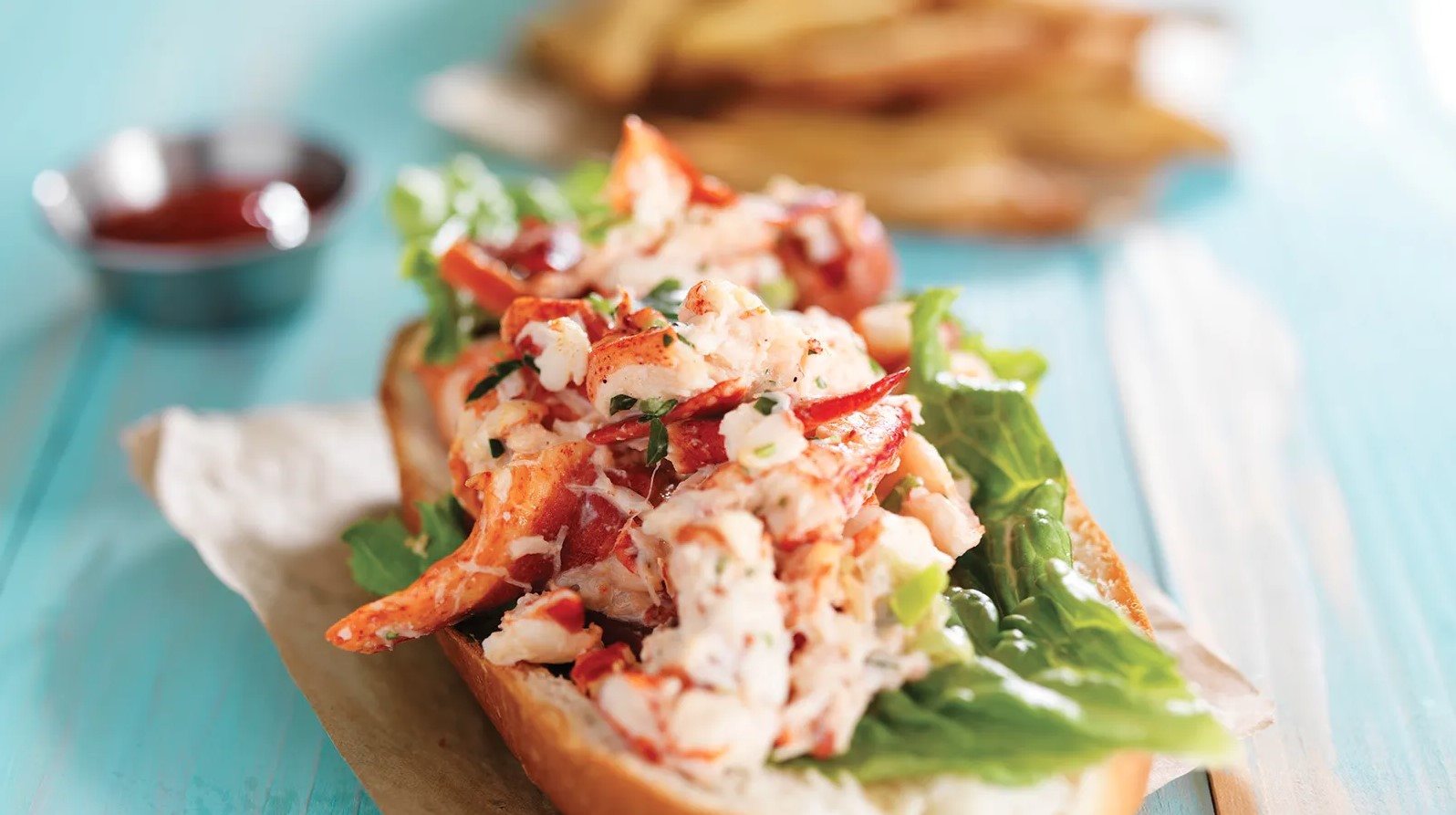 Uncategorized
6/30/2021
On A Roll
Originally published on the Reside Blog
UNIQUE SPINS ON THE LOBSTER ROLL, THAT ULTIMATE SUMMER STAPLE
There's no sandwich that's more synonymous with summertime than a lobster roll. It's as simple as it is tasty, and depending on where it's served, you can enjoy it New England style (hot with melted butter) or Maine style (cold with mayo). But many eateries are introducing their own spins on the seasonal favorite, with surprising flavors.
Brown Butter Lobster Roll, Eventide Oyster Co., Portland, Maine, and Boston
The James Beard Award-winning seafood restaurant serves its lobster roll in a classic New England style, but the roll takes its inspiration from an Asian favorite. The Brown Butter Lobster Roll comes in a house-made bao, a Chinese-style steamed bun.
"We wanted our lobster roll to be something wholly different—evocative of the delicious classic, but distinct enough to be entirely our own," says Mike Wiley, chef and owner of Eventide. The lobster roll is prepared with brown butter, which Wiley says "lends a jammy concentrated dairy to the sweet, rich, hand-torn lobster meat." And it also can be prepared gluten-free.

The James Beard Award-winning Eventide Oyster Co. serves its roll on a house-made bao bun.
The Clobster Roll, The Crabby Shack, Brooklyn, N.Y.
Gwen Woods and Fifi Bell-Clanton's Crown Heights-based eatery is a mecca for seafood lovers, especially those who love crabs. And just as its name suggests, the Clobster Roll is a half-crab, half- lobster sandwich.
The roll is packed with premium Alaskan snow crab and lobster meat, with the crab tossed in a butter sauce and the lobster tossed with their signature Shack sauce, and served warm on a lightly toasted bun. Woods says the roll was created because "our customers were always torn between the Crab Roll and the Lobster Roll. It's the best of both worlds in one sandwich."
Curry Lobster Roll, Bite into Maine, locations across Maine
This Maine mainstay has a variety of unusual lobster rolls on its menu, but perhaps none as unique as the Curry Lobster Roll. And that's by design, according to co-owner Sarah Sutton. "When we started our Bite into Maine food cart [in 2011], we knew we wanted to do one thing exceptionally well—lobster rolls," Sutton says. "We had only been living in Maine for five years and couldn't understand why lobster rolls in Maine were only made with mayo or butter. We thought to ourselves, 'why not incorporate other flavors that we're fond of?'"
So Sutton and her husband, Karl, created different kinds of mayo, including Indian curry mayo, which has been featured since opening day. The mayo has a vibrant yellow color from the turmeric in the curry, and Sutton describes it as "a marriage of sweet lobster and savory curry, without heat or saltiness."
Angry Lobster, The Happy Lobster, Chicago
Longtime friends Alex Robinson, Tyler Cullitan, and Neal Bassett started The Happy Lobster in 2014 as a way to live out their dreams of opening a food truck. And while they have a traditional New England-style lobster roll on its menu called Happy Lobster, they also have its fiery opposite: the Angry Lobster. And true to its name, this lobster roll is served New England-style with an emphasis on heat, as it's prepared with special seasoning, hot giardiniera, and spicy mayo.
Diablo Lobster Roll, Shinnecock Lobster Factory, Southampton, N.Y.
If you're looking for a lobster roll with an edge, the Diablo Lobster Roll might be for you. Chef and co-owner Marco Barrila, who was born and raised in Sicily, created the Diablo Lobster Roll on a whim, yet also as a nod to his heritage.
"One of my top specialities is lobster fra diavolo, which I make with black squid linguine," he says. "One time I was making a lobster roll, and I was thinking, 'why not use my beautiful fra diavolo sauce for the roll?'"
Barrila says it was an immediate hit, especially because he created it during wintertime, and his clientele—including members of the Shinnecock Indian Reservation, where the restaurant is located—welcomed the amped-up heat and spice.
Served on a toasted and buttered brioche roll with homemade potato chips, Barrila describes the Diablo Lobster Roll's flavor as having a spicy, earthy quality. "The flavor is like dipping a piece of bread into a beautiful spicy tomato sauce—that also has a chunk of fresh Maine lobster [inside it]."