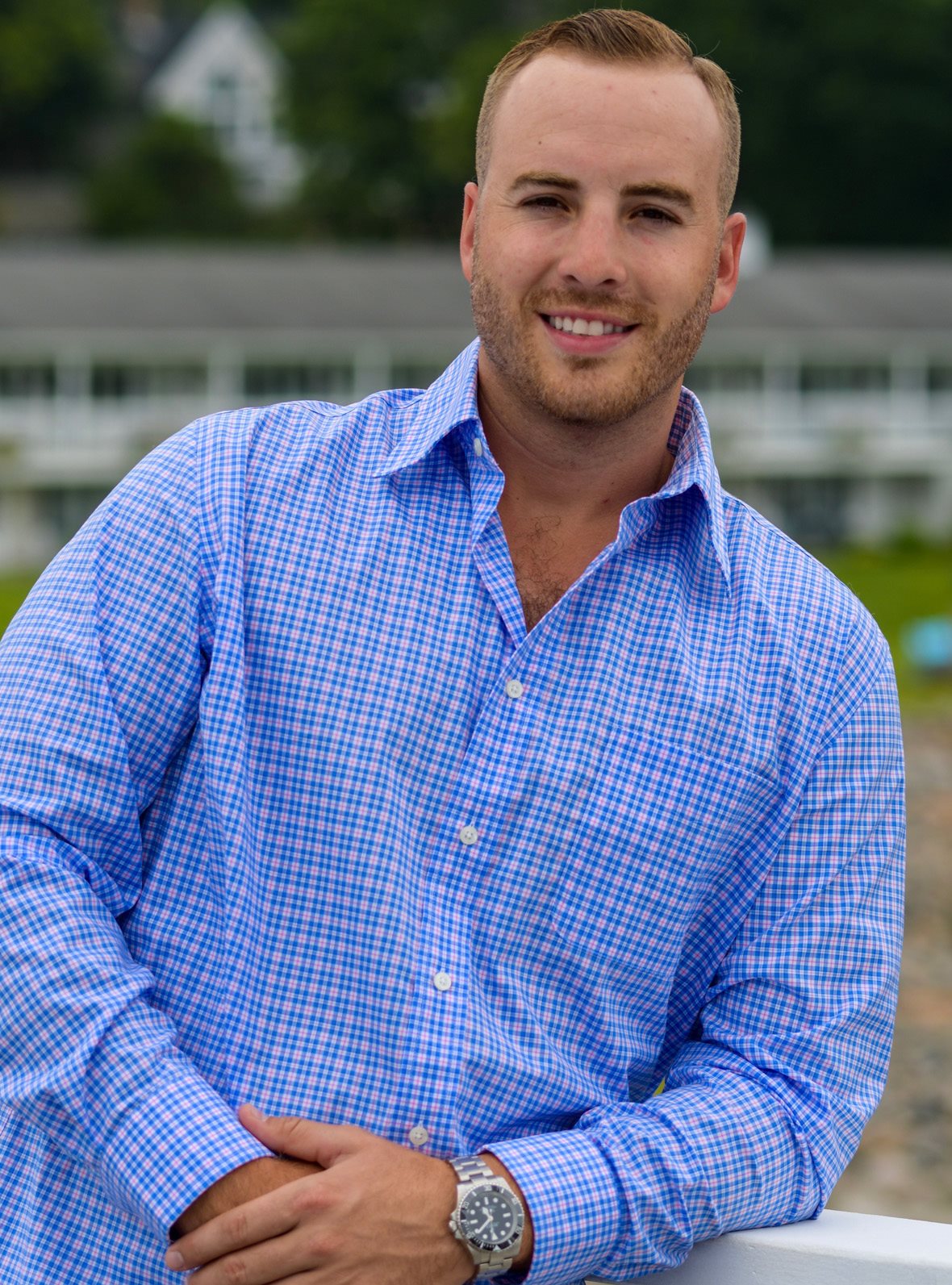 Press Releases
9/12/2023
Justin Pollard Joins Anne Erwin Sotheby's International Realty, Bringing a Wealth of Expertise and Innovation to the team.
YORK & OGUNQUIT, Maine (September 12, 2023) – Anne Erwin Sotheby's International Realty is thrilled to announce the latest addition to its esteemed team, as Justin Pollard, a lifelong resident of Ogunquit, joins as a seasoned real estate professional.
Justin launched his real estate career in 2018, driven by his deep-rooted connection to the Southern Maine community and his desire to help people achieve their property goals. Having developed a strong foundation in the industry, Justin's expertise goes beyond traditional real estate practices. His remarkable background as an accomplished athlete and cryptocurrency entrepreneur sets him apart, infusing his approach with tenacity, dedication, and a flair for creativity.
Linda Briggs, Broker/Owner of Anne Erwin Sotheby's International Realty, expressed her enthusiasm about Justin's addition to the team: "We are delighted to welcome Justin to our firm. His unique blend of real estate acumen, entrepreneurial spirit, and commitment to client success align perfectly with our values. We are confident that his expertise will further elevate the services we offer to our discerning clientele."
Justin shares in his excitement about joining Anne Erwin Sotheby's International Realty: "It's an honor to be a part of a renowned firm that solidifies my dedication to excellence and client satisfaction. I look forward to leveraging my skills and experiences to provide innovative solutions that cater to the diverse needs of our clients. My goal is to create lasting relationships built on trust, and I am eager to contribute to the continued success of Anne Erwin Sotheby's International Realty."
Beyond his exceptional real estate insights, Justin's foray into cryptocurrency investing has equipped him with a unique perspective that he applies to his work. As an early crypto investor, he recognized the potential of digital currency and successfully launched Crypto Day One, a cryptocurrency training platform aimed at empowering beginner investors. This entrepreneurial mindset enables Justin to identify opportunities and transform them into prosperous ventures, ultimately benefiting his clients in their property transactions.
Justin possesses a track record of guiding clients through complex negotiations with ease, and his ability to streamline the real estate process ensures a seamless experience for buyers and sellers alike. Whether clients are first-time homebuyers, seasoned investors, or individuals looking to sell their properties, Justin's unwavering dedication to their best interests sets him apart and make him an invaluable addition to the Anne Erwin Sotheby's International Realty team.
Anne Erwin Sotheby's International Realty has had a leading presence in the southern Maine real estate market for over 40 years. Founded in 1980, the company offers an extensive selection of distinctive homes in every price range in Maine and NH. Anne Erwin Sotheby's International Realty has offices located at 31 Long Sands Road, York, Maine and 19 Beach Street, Ogunquit, Maine. The Sotheby's International Realty® luxury real estate network continues to expand worldwide, with offices located in luxury markets within metropolitan areas and destination communities around the world. Currently, there are over 26,000 affiliated independent sales associates located in nearly 1,075 offices in 81 countries and territories worldwide.