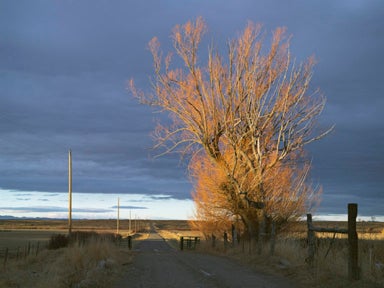 Uncategorized
8/21/2018
George Marshall Store Gallery Sponsorship - August 25 - September 30
Anne Erwin Sotheby's International Realty is proud to sponsor the upcoming exhibit at the George Marshall Store Gallery from August 25 - September 30.
Join us Saturday, August 25th from 5-7pm at the George Marshall Store Gallery at 140 Lindsay Road, York, ME for the opening reception.
Gallery hours: Tuesday – Saturday 10-5 / Sunday 1-5 / and by appointment
Lucas Foglia – Frontcountry
Between 2006 and 2013, photographer Lucas Foglia traveled throughout rural Idaho, Montana, Nevada, New Mexico, Texas, and Wyoming, some of the least populated regions in the United States. "Frontcountry" is a photographic account of the mining and cattle industries in the American West, and how people use land that is famous for being wild.
Foglia grew up on a small family farm in New York and graduated from Brown University and the Yale School of Art. His photographs are exhibited and collected internationally. Prints from other series are also available. Click here to view images.
Carter Wentworth – Plant Life Dialogue
Carter Wentworths earliest memories of the garden are the catalyst for his recent series Plant Life Dialogue. Observing nature and noticing its ability to create groupings and patterns over time in a garden, the artist strives to allow the layers of color and form to spread effortlessly in his paintings. Quoting one admirer of the work "Carters work is emotive connected and vibrates the colors and forms talk engage and satisfy new things emerge, old feelings reappear Carter puts the solace of nature on my walls."
Lisa Noonis – Monochromatic Abstracts
Lisa Noonis combines painting, drawing, mark-making, and collage in a new body of monochromatic abstracts. Over a year in the making, the process of creating the work is felt and seen through built up layers of collage, paint and graphite scribed into wet paint and onto the paintings surface. Black squares appear throughout the work paired with collaged drawings against quiet backgrounds. These mixed media works aim to provoke the presence of quiet strength amidst constant change. Lisa Noonis is a mixed-media painter whose work depicts a wide range of subject matter from still life and landscapes to personal narratives. Her paintings are expressive with a strong use of mark, color, and materials. Noonis is represented in galleries nationwide and is featured in many private collections. Click Here to view images.
Dan Dowd
Histories recorded on material surfaces through manufacture, use, wear, and maculations are the inspiration behind Dan Dowds assemblage/construction pieces. Combining discarded fragments of clothing once beloved or wished-for, along with other fragments of metal or rubber set the groundwork for relationships and inquiry. Suggestions of body parts, humor, and identity play supporting roles in all of these creations that often convey a sense of humor, trauma and tragedy. Extending life through this work and documenting repair and re-use reoccur as important themes.
Ernest Montenegro – flatmensquared
This exhibition includes a selection of steel and bronze sculptures from the artists series "flatmensquared". The artist explains, "By putting together boxes in random shapes, I found unexpected figures doing unexpected things; anti-allegorically they guided themselves into seeking a meaning boxes in search of a figure or actors in search of a play." The contrast of bronze, an ancient sculptural material, and stainless steel, a much more contemporary industrial material, connect the segmented figurative parts.