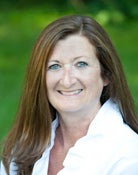 Uncategorized
10/20/2016
Anne Erwin Sotheby's International Realty welcomes Louise Ducharme
YORK, Maine (October 20, 2016) — Anne Erwin Sotheby's International Realty
welcomed Louise Ducharme, a licensed Maine and New Hampshire Broker with 25+ years of real estate experience and a background in marketing and sales of new construction projects, to its team of professionals. She will be working out of both the York and Ogunquit offices.
Amongst her long list of designations and certifications, Louise is a Certified Luxury Home Marketing Specialist, REALTOR®, and is a skilled professional both in pricing strategy and in representation of the buyer and seller. Louise attributes her many years of success in Southern Maine real estate to her robust referral network. At the root of her business are her passion and pride for nurturing relationships with past, present and future clients. These relationships are built on trust, commitment and the connections that flourish long after the transaction is closed. Much like her client relationships, Louise also has exceptional connections with other top real-estate professionals. Developing and maintaining these bonds not only give Louise access to a vast network of like minded individuals but also the opportunity to grow and learn each and every day.
"We have a track-record of success and are dedicated to providing superior service to all of our clients." says Linda Briggs, owner of Anne Erwin Sotheby's International Realty. "Louise adds to my team of top brokers by differentiating herself as one who benefits from a massive sphere of influence." Linda continues, "Louise is warm-hearted, energetic and extremely diligent." She notes that, "being a native of Montréal, Canada and fluent in French, Louise provides a great service when working with our neighbors to the North, something that is common particularly in our Ogunquit office."
The Sotheby's International Realty network currently has more than 19,000 sales associates located in approximately 850 offices in 65 countries and territories worldwide. Each office is independently owned and operated.
Anne Erwin Sotheby's International Realty has had a leading presence in the southern Maine real estate market for over 35 years. Founded in 1980, the company offers a wide selection of oceanfront, ocean view, waterfront, water view and distinctive homes in every price range in southern Maine including York, Cape Neddick, Kittery, Kittery Point, Ogunquit, Wells, Kennebunk, Kennebunkport, South Berwick, and Eliot. Anne Erwin Sotheby's International Realty is located at 31 Long Sands Road, York, Maine and 19 Beach Street, Ogunquit, Maine.