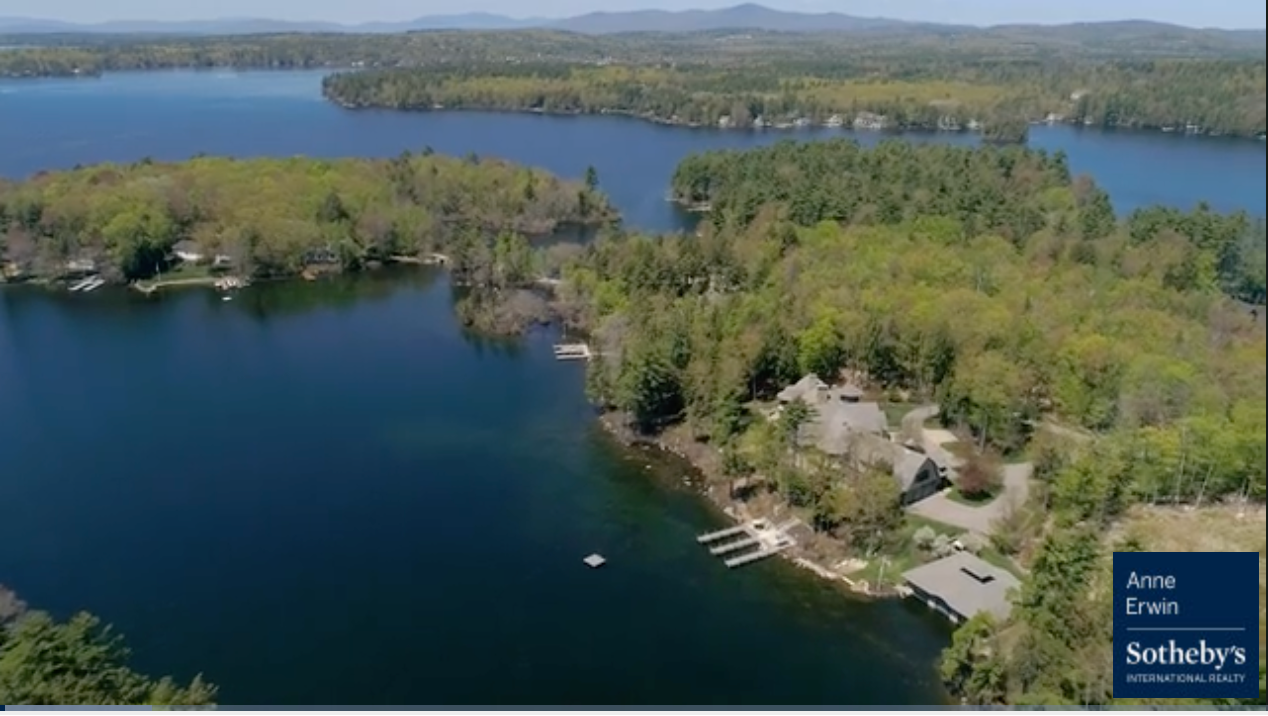 Uncategorized
1/4/2019
Anne Erwin Sotheby's International Realty announces 2nd largest home sale in NH
Stunning Lake Winnipesaukee Estate Sells
Anne Erwin Sotheby's International Realty closes on 2nd largest sale in New Hampshire history.
Wolfeboro, NH— (January 4th, 2019) Anne Erwin Sotheby's International Realty, based out of Southern Maine, announces the sale of our exclusive listing at 144 Springfield Point Road, offered at $10,888,000, making it the second largest sale ever in the state of New Hampshire, as reported by the New England Real Estate Network Multiple Listing Service, only surpassed by the previous sale of the same property in 2014.
"We are proud to have been selected to bring our experience in marketing luxury homes by the sellers because of our affiliation with Sotheby's International Realty. We specialize in the marketing and sale of fine property, connecting buyers and sellers in our local markets as well as across the country and around the world." says Linda Briggs, Broker/Owner of Anne Erwin Sotheby's International Realty. "The marketing of this special property was a combination of online and print marketing developed to expose the home to the largest audience of buyers." continued Ms. Briggs.
Built in 2006, StoneRich sits majestically inside a protected cove in the oldest summer resort town in the US. This Arts and Crafts estate boasts spectacular views of the lake, Harmony Island, as well as the ski slopes of Gunstock Mountain Resort. There is 600 feet of lake frontage, an elevated beach, 4-slip boat dock, a 3-bay mahogany boathouse with boat lifts, a 36x50 two story barn, and an FAA approved heliport. Inside the bluestone courtyard entrance is a 30' stone living room fireplace, sauna, 15-seat movie theatre, wine cellar, 4 story curved staircase, a separate guest wing, and a great deal more. StoneRich is one of the most valuable properties in the state, alongside other homes on New Hampshire's largest lake.
Anne Erwin Sotheby's International Realty has had a leading presence in the southern Maine real estate market for over 35 years. Founded in 1980, the company offers an extensive selection of distinctive homes in every price range in Maine and NH. Anne Erwin Sotheby's International Realty has offices located at 31 Long Sands Road, York, Maine and 19 Beach Street, Ogunquit, Maine.
The Sotheby's International Realty® luxury real estate network continues to expand worldwide, with offices located in luxury markets within metropolitan areas and destination communities around the world. Currently, there are over 22,000 affiliated independent sales associates located in over 970 offices in 72 countries and territories worldwide.